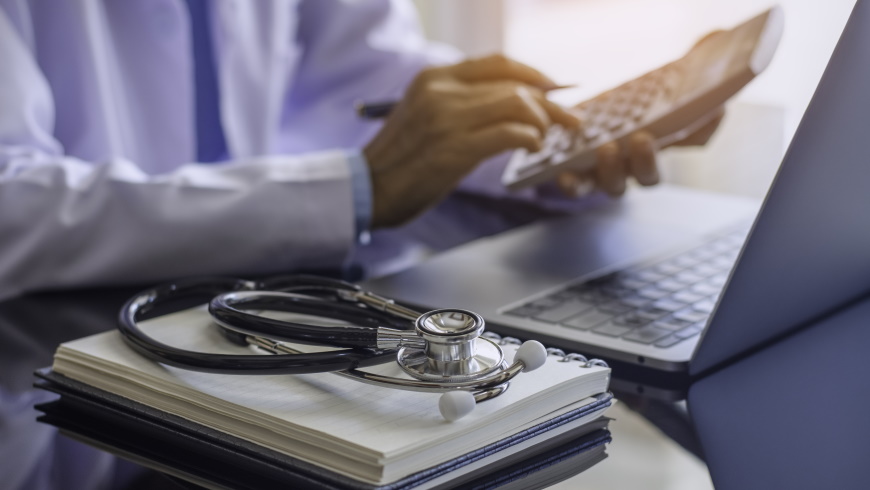 Revenue Integrity Strategies Optimize Reimbursement
Your RCM Vendor Provides the Data to Inform Your Process Improvement Decisions and Drive Revenue in Your Medical Practice
Hospital finance leaders and chief financial officers cite operational efficiency, reimbursement, and compliance — keys to achieving revenue integrity — as their top concerns regarding revenue cycle. As a result, they're developing revenue integrity teams, or, better yet, contracting with revenue cycle management (RCM) vendors to take on the job for them so they focus on the aspects of the business they must directly influence.
These revenue cycle management teams strategize about workflows, communications, and accountability to enhance these top three areas of concern and maximize revenue for the hospital or other medical practice. And if you're assembling them yourself, they cost a pretty penny.
Some financial executives incorrectly say a certain amount of missed revenue is considered normal — but at Assistentcy, LLC, we ask: can your hospital afford to miss out on that "normal" amount of money? Go for every penny you can get from insurance reimbursement and self-pay accounts to achieve revenue integrity.
One strategy some finance leaders are employing includes broader, integrated revenue integrity models that encourage efficiency and patient engagement, while optimizing reimbursement rates. And they're doing this by partnering with an RCM vendor to take on the job, saving them the FTE and human resources time and energy.
What's the Difference Between RCM and Revenue Integrity?
Revenue cycle management is the process of applying revenue cycle best practices to manage patient billing and claims submissions. Although revenue cycle management alone is effective, your hospital still could be missing out on revenue that you desperately need to continue operations and instate improvements in your buildings and service lines. That said, RCM is more of a reaction, rather than a proactive, intentional thing, like revenue integrity is.
With revenue integrity, your hospital can track profit margins for the care your medical providers deliver. With integrated revenue cycle systems, your finance team can completely avoid liabilities like claims denials, human error, late patient payments, and missing patient eligibility verification. Revenue integrity allows you to find the problem, correct it, and maximize your incoming revenue.
Revenue integrity can and should be examined using analytics and business intelligence. It's worth it to invest in a strategic RCM vendor with a mastery of revenue integrity best practices, like Assistentcy, because your hospital will immediately see its positive effects on your cash flow. What breakthroughs can your medical providers achieve with more money coming into their service lines?
The Key to Revenue Integrity
To see what revenue integrity can do for you, you first must have an integrated platform in place that relies on data analysis to design workflows, including a free-flowing stream of information from your third-party revenue cycle partner and providers.
Providers who are dedicated to optimizing the revenue cycle most certainly choose to outsource parts of their revenue integrity framework. They recognize their need for a separate set of eyes auditing the data, reimbursement, and accounts to spot areas where additional revenue could be captured. You see, it's not just more cost-effective to work with an organization like Assistentcy; it also strengthens the value of your revenue cycle audits, making them more worthwhile.
There is much data to be mined from each step of the revenue cycle process, and an RCM vendor's reports can provide that data in clear terms, which can then be used to improve process efficiency from patient eligibility verification to self-pay patient account management. The best part is that you don't have to assign your own essential team members to interpret this data and provide recommendations.
Working with Assistentcy
Your medical practice needs its own customized revenue cycle management program. Assistentcy can design one that complies with all regulations, including Internal Revenue Code Section 501(r), HIPAA, and more, and saves your medical practice or hospital money over time.
We provide hands-on patient education and medical billing, guiding patients through health insurance issues and helping them find solutions for paying down their medical debt. Our customer service representatives are highly trained and care about your patients just like you do — and that's what sets Assistentcy apart.
When you hire Assistentcy, based in Lenexa, KS, but serving hospitals across the U.S., as your RCM and EBO, they do it all for you, using their years of expertise to design a custom solution for your hospital. Contact us to learn how we can seamlessly transition your current system to ours and get started reducing AR days and maximizing your revenue.