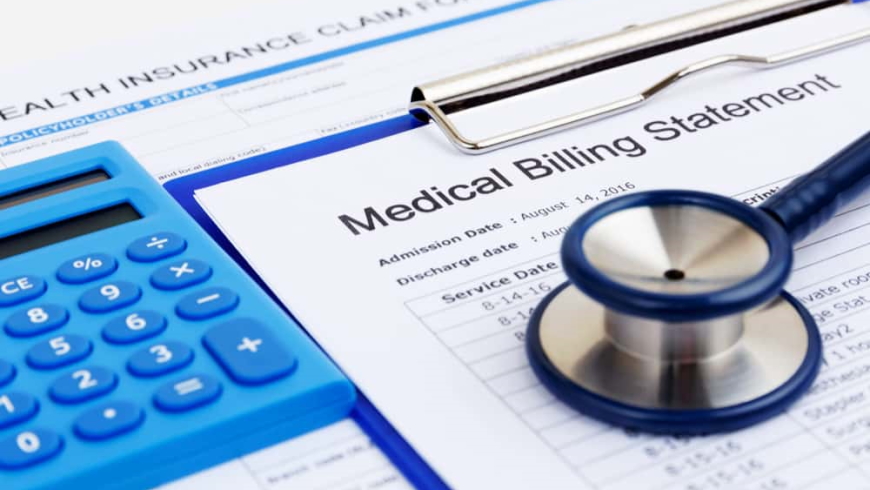 New Legislation Addresses Inadequate Reimbursement for Rural Hospitals
Maximize Your Self-Pay Collections with Early Out Services and Patient Billing from Assistentcy
Many industries were hit hard by the coronavirus pandemic and continue to face challenges, particularly financial ones, as the state of business slowly returns to normalcy.
Healthcare was not immune to the ramifications of the pandemic, with rural hospitals taking the brunt of the financial hits over the course of 2020 as elective procedures were postponed, and patient volumes declined. The majority focus of inpatient care was on coronavirus patients and those with life-threatening health issues, not outpatient services, which make up a large and necessary portion of a medical practice's income.
Bipartisan legislation introduced by U.S. Representative Terri Sewell (D-Alabama) and U.S. Representative Drew Ferguson (R-Georgia) intends to increase overall Medicare reimbursement levels for these rural hospitals, which often receive the lowest rate of reimbursement out of any medical provider across the United States. The legislation is called the Save Rural Hospitals Act of 2021.
The Importance of Maximizing Insurance Reimbursement
The Representatives who proposed the legislation noted that, even before the pandemic, Medicare reimbursements to rural hospitals were often inadequate to meet rising operating costs.
Without higher reimbursement, rural hospitals, which serve areas with few other healthcare resources, run the risk of closure. Rural hospital closures negatively affect the lives of Americans living in those areas, who no longer have access to the medical care they need to stay healthy and happy.
In a news release from her office, Representative Sewell explained the importance of the proposed legislation and its effects on Medicare insurance reimbursement. "Even before the pandemic, rural hospitals struggled with inadequate reimbursements, low volume, and high operating costs," Congresswoman Sewell said. "Now it is imperative that we provide the reimbursements these hospitals so desperately need … to ensure those in rural and underserved communities continue to receive the quality, affordable care they deserve."
Insurance Reimbursement is Based Upon the Wage Index
The proposed legislation would create a national minimum of 0.85 for the Medicare Area Wage Index, which determines the amount of payments Medicare makes to hospitals to reimburse for care, including inpatient Medicare payments.
The Centers for Medicare & Medicaid Services (CMS) determines hospital inpatient Medicare payments based on differences in hospital wage levels. The hospital wage index is based on an area's average hourly wage to the national wage.
The Rural Disparity
But it is this wage index that has created a disparity in the reimbursements that rural hospitals receive as compared to those in more urban or suburban areas, where cost of living and earned wages are higher. The cost of equipment required to perform covered procedures, however, does not vary.
Thus, rural hospitals receive lower Medicare reimbursements for the same services rendered in more populous areas. The proposed bill would widen profit margins at rural hospitals, for both inpatient services and hospital outpatient departments.
Other Ways to Hasten Medical Billing Collections
Self-pay patients, even in rural areas, will receive medical bills from your practice or hospital for services rendered. To stay in the black and avoid AR days, your practice needs to quickly collect payment from these patients who pay out-of-pocket for their healthcare services.
But when you're already operating on a shoestring budget, it's hard to maintain the medical billing staffing necessary to ensure timely payments and provide billing customer service to your patients.
Assistentcy can help you by collaborating with your patients so that medical bills are paid swiftly, and patients understand the portion they're obligated to cover when their insurance doesn't pay in full.
Our patient billing experts utilize proven strategies to shorten your revenue cycle, so that you and your team can focus on providing patient care.
Let Assistentcy Manage Your Revenue Cycle
Healthcare industry studies show that practices who use extended business offices, like Asisstentcy, can reduce insurance denials by up to 40 percent and increase paid claims by 22 percent, resulting in recovering hundreds of thousands of dollars each year.
With a fluctuating economy, the potential for a return of the COVID-19 pandemic, and increasing numbers of high-deductible health plans, traditional patient account efforts are no longer effective as they once were. You need innovative strategies that get results.
Working with Assistentcy can help you:
Increase payment frequency on self-pay patient accounts.
Reduce write-offs by customizing payment plans that fit a patient's financial situation, and by refiling insurance claims or challenging insurance denials.
Become more efficient with a customized approach to reimbursement.
Mitigate risk, by operating confidentially within HIPAA and other relevant laws.
Optimize staffing, by transferring patient accounts responsibility from your staff to ours.
If you need to shorten your hospital or practice's revenue cycle and increase your cash flow, contact Assistentcy. Talk with our experienced business development experts to determine your next steps and see how we can help you strengthen the finances of your healthcare organization.
Call Assistentcy at 913-401-4752 or 888-455-7498 to get started. Our team is looking forward to helping you navigate Medicare and private insurance reimbursement and self-pay patient accounts, while you focus on caring for your vulnerable and at-risk rural patients.