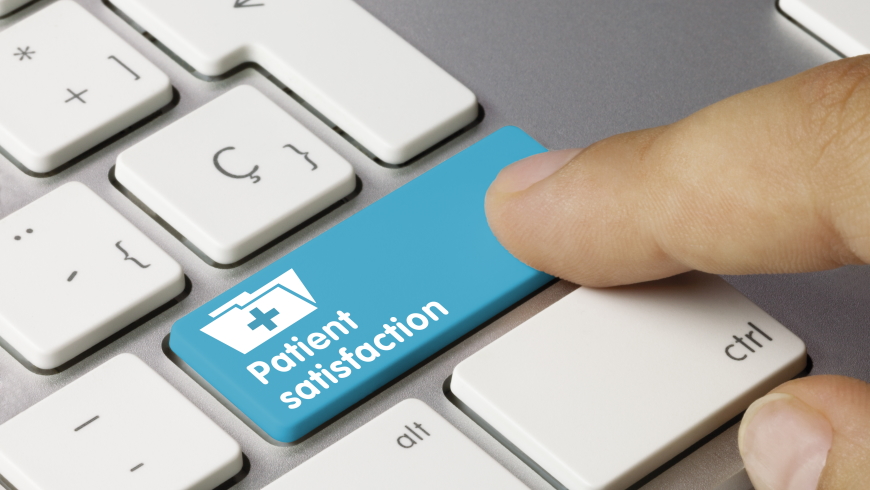 The Increasing Importance of Care Coordination in a Value-Based Society
Putting Patient Satisfaction First and Simplifying Medical Billing Services
The values of modern society haven't changed much over the decades. People still hold attributes such as empathy, respect, loyalty, and honesty in high regard, and they like to see those values reflected in the businesses they patronize. What this means is that companies not only need to provide valuable products and/or services, but they need to show their company has values as well. That could take the form of donating to charity, improving the community in some way, or how well they take care of their employees. Regardless of how these values resonate, people are more inclined to do business that they feel is a source of good as opposed to a company that is simply concerned with their profits.
In the case of hospitals and healthcare providers, the values system almost never gets questioned. After all, these are the institutions that are responsible for keeping us healthy, providing immunizations, and taking care of us in our time of need. Unlike CEOs and other company executives, doctors and nurses operate under the Hippocratic Oath. This is why hospitals and healthcare providers are widely regarded as some of the most trusted institutions operating in the country today. They constantly demonstrate their values of empathy and care to their patients. But no institution is beyond improvement or an optimization in their processes. Just as several companies upgrade their technology and audit their internal processes to increase efficiency, so too do healthcare providers. This has led several of them to migrate over to the care coordination model.
Continuum Care Coordination
A big component of delivering high-quality healthcare to patients is predicated on what's referred to as Continuum Care Coordination. This is defined by the Agency of Healthcare Research and Quality as deliberately organizing patient care activities and sharing information among all of the participants concerned with a patient's care to achieve safer and more effective care. In the event that something happens to you that threatens your health, care coordination effectively communicates your medical needs and specific information about your situation to the correct individuals at the correct time. A person's medical history and their health issues are a delicate topic. Care coordination ensures that there's a plan for you to follow, that the people responsible for you know how to care for you once you've been discharged, and that all your records and information are up-to-date in the event that you need to be seen by a medical professional again. Typically, a registered nurse will be in charge of a patient's care coordination, otherwise known as a patient care coordinator (PCC). They will serve as the liaison between the healthcare provider, the care team, and the patient. This kind of efficiency in communication leads to greater overall patient satisfaction because they feel informed and that they're a priority.
Other benefits of care coordination include
More dedicated one-on-one time between patients and medical professionals.
A greater focus on proactive care rather than reactive care. This generally leads to a savings in medical costs.
Higher, more meaningful engagement. The lines of communication are more open using the care coordination system, meaning that patients always have the most recent information and know what their recovery plan entails.
The usage of value-based models, which aim to reduce healthcare costs, deliver higher quality care, and increase patient satisfaction.
Continuum Care Coordination has been widely implemented in numerous medical facilities, both for its ability to cut costs and because it achieves higher patient satisfaction. Each patient care coordinator is only given 200 patients maximum of active patients. This ensures that they can deliver the amount of attention and care that every patient needs to their specific healthcare journey.
Medical Billing Services Provided by Extended Business Offices (EBOs)
Not unlike how Continuum Care Coordination has improved the way healthcare is administered and communicated to patients, the medical billing services provided by extended business offices (EBOs) help simplify the billing process for patients. Rather than a hospital or healthcare facility using their own internal resources to handle the billing portion, they will use a third-party extended business office (EBO) to act on their behalf. This offers patients a few distinct advantages with their medical billing services.
First of all, the communication regarding what is owed on a bill and why a patient owes it is clearer because the EBO will take the time to break everything down. Medical bills are often complex and sometimes confusing for patients to understand, so it's nice that there are dedicated professionals that will take the time to explain everything. Extended business offices are customer service-oriented, meaning they take a more consultative approach when speaking about medical bills. Another big benefit that extended business offices have is the early-out billing program, which allows them to contact a patient in the early stages of delinquency. This ensures that the patient doesn't accidentally fall into collections by contacting them using telephone prompts, letters, and emails. Finally, an extended business office offers the convenience of being able to pay through multiple methods either on the phone or online.
The early-out services combined with improved communication makes extended business offices the preferred method of handling medical bills by many patients. Reports show an increase in patient satisfaction along with an increased revenue cycle for healthcare providers.
Let Assistentcy Handle Your Patient Accounts
The team of professionals at Assistentcy have all the experience and resources needed to help patients navigate the world of medical billing. Our friendly customer service reps treat your patients with the same care and respect as you would in your healthcare facility. Patient education, convenience, and customer service are our priorities. Additionally, our flexible early-out programs have proven to improve hospital revenue cycles and increase debt recovery.
Find out how by contacting Assistentcy today!