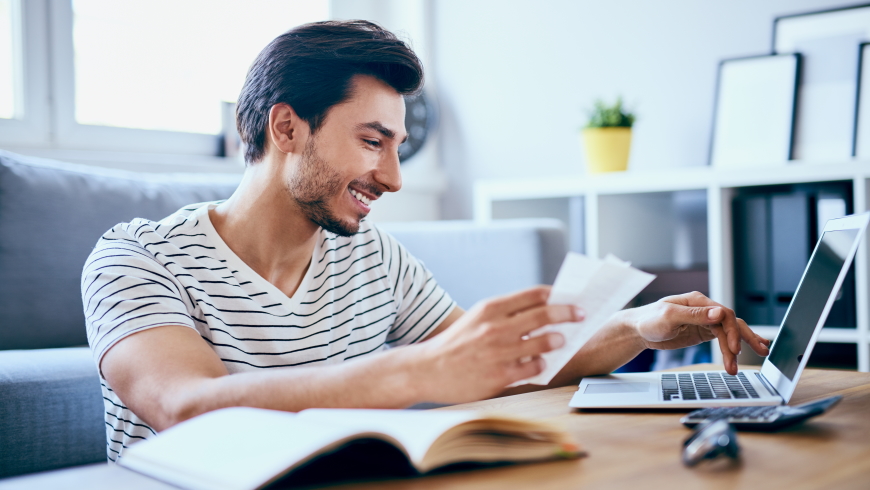 The Buck Doesn't Stop Here: Using Self-Pay Services to Improve Patient Satisfaction
How to Make Medical Billing Easy, Convenient, and Efficient for Patients
Recent data shows that over 137 million Americans are currently struggling with medical billing issues. That could mean they are dealing with too many medical billing companies or their medical bills are simply too high for their income level, which could potentially lead to them defaulting on their medical bills altogether. On a related note, medical debt is the number one reason why people consider taking out money out of their retirement funds or filing for bankruptcy. No matter which way you slice it, the world of patient billing and medical billing companies is rife with complexity and financial hardship, which can oftentimes lead to patients feeling unsatisfied with the experience as a whole.
Here at Assistentcy, what we've learned is that part of the reason patients have a hard time dealing with medical billing companies is because they aren't completely clear about what they owe and why they owe it. Factors like the insurance claims process, exclusions, and deductibles can also muddy the waters. As an extended business office (EBO) that specializes in medical billing services, early out services, and self-pay accounts, Assistentcy simplifies the world of medical bills for the patient while increasing cash flow for our healthcare clients.
What is an Extended Business Office (EBO) and How Do They Work with Patients?
The majority of hospitals and healthcare providers have their own dedicated internal team that focuses strictly on medical billing services. However, some healthcare providers either lack the resources or have too many patient accounts they need to reach out to for payment. This can lead to many patient accounts either being paid on late or not being paid on at all, therefore, decreasing the overall revenue cycle of the facility and transitioning patient accounts over to collections. Obviously, neither party wants that, which is why EBO services have proven to be so valuable to both patients and healthcare providers alike.
An EBO takes over all the medical billing services so that the healthcare provider can focus on what they do best – providing high-quality care to patients. The EBO then works on the healthcare provider's behalf to recover debt that is owed on patient self-pay accounts. However, this is done with a more consultative approach, meaning the EBO will take the time to explain to patients in detail why they owe on an account while also fielding their questions about insurance claims or other related issues. Granted, an EBO's primary function is to collect medical debt, but they are highly customer service-oriented in their methods.
What we have found here at Assistentcy is that this softer approach combined with a focus on patient education leads to increased patient satisfaction and more frequent bill payments. Here's a more thorough breakdown of how patients benefit.
Customer Service: As an extended billing office, we can take the time to really get to know the patient's situation and figure out what methodology of payment will work best. Most medical billing companies don't have the resources to do this, but for our team here at Assistentcy, customer service is part of the patient experience. At the end of the day, we want them to feel valued.
Education: The world of medical billing and insurance can be confusing for many patients, especially if they've never had to deal with it before. An extended business office can take the time to explain and educate patients about the ins and outs of their medical bills and insurance claims processes. We find that if patients have a better understanding of their bills, they're more likely to pay them.
Communication: Extended business offices are expert communicators, which is why a lot of patients prefer to work with us. We not only provide all the information relative to their bills, but we do so in a way that they can easily understand. When working with us, all of our patients know what's due, why it's due, and when they need to pay on it. Our early-out program has proven time and again to increase revenue cycles for healthcare providers because we initiate communication in the earliest stages of the delinquency cycle. We are also great about figuring out when and which style of communication works best for patients, whether that be emails, letters, or phone calls.
Convenience: One thing that paying medical bills should never be is difficult. If a patient wants to pay, they should be able to do so conveniently, securely, and easily. That's why at Assistentcy we accept all the most popular forms of payment over the phone and online. This makes the bill payment process easy on patients and keeps revenue cycles up for our clients.
Let Assistentcy Handle Your Patient Accounts
The team of professionals at Assistentcy has all the experience and resources needed to help your patients navigate the world of medical billing. Our friendly customer service reps treat your patients with the same care and respect as you would in your healthcare facility.
Additionally, our flexible early-out programs have proven to improve hospital revenue cycles and increase debt recovery.
Find out how by contacting Assistentcy today!