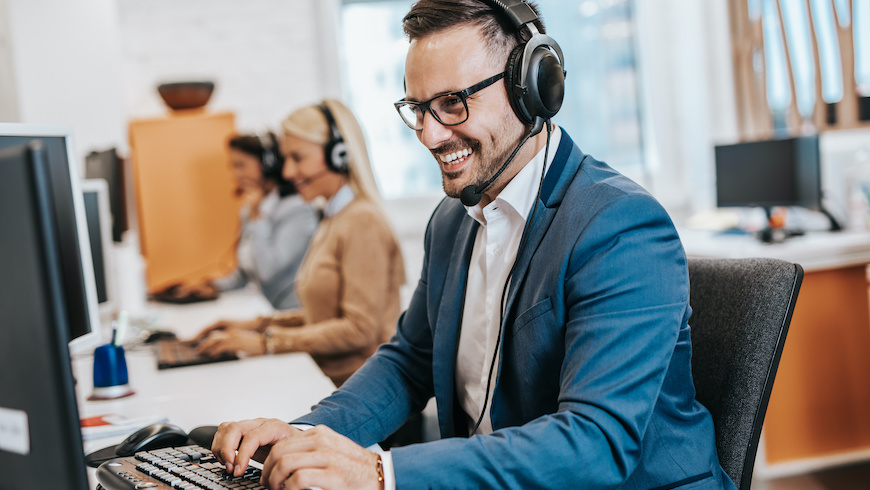 How to Measure the Efficacy of Extended Business Office Services
Assistentcy LLC acts on your medical organization's behalf to recover self-pay payments before they become delinquent
Hospitals and medical providers should be focused on providing outstanding healthcare for their patients, not chasing down late payments.
Skyrocketing medical costs and greater patient responsibility with medical plans such as High Deductible Health Plans can increase the likelihood patients fall behind in payments or become in danger of not paying at all.
This creates an enormous burden for medical organizations, due to the increased staffing costs, time on the phone/letters/emails, and the possibility they may never recover the money they are owed.
That's when extended business office (EBO) services can provide much-needed support.
What is a medical extended business office?
An extended business office company, such as Lenexa, KS-based Assistentcy LLC, engages with your patients soon after self-pay goes into effect. They provide education to your patients about their bill-paying options and how to re-file insurance claims, if applicable (to then reduce their own self-pay costs). And perhaps most important, the extended business office works to get payment on your behalf, so you don't have to.
This earlier intervention increases your chances of getting paid rather than depending on collection services to get the money that only gets less and less likely to ever be paid.
This kind of company can also be called a revenue cycle management vendor. They're trying to improve your financial performance, while reducing your stress, employee costs, and overall burden.
As with any outside vendor you hire, it's important to be able to evaluate the quality and effectiveness of their services, so here are some ways you can do so with an extended business office (EBO) provider.
Key performance indicators (KPIs)
Work with your extended business office provider to develop indicators of strong performance. Examples include progress toward specific financial goals, improved success rate with self-pay patients (i.e., your medical organization is increasingly getting paid the money they are owed), and a reduction of your overall medical billing expenses compared to what you were paying before you hired the EBO services.
Days in accounts receivable (A/R)
Once a patient owes your medical organization money, they are considered in accounts receivable. The longer they're there, the more expensive it can become to collect that money, and the more likely patients may give up on paying altogether.
Assistentcy LLC works to decrease the time your patients stay in accounts receivable through a number of methods, including:
Contacting patients earlier in the process through their Early-Out Program, rather than waiting until it's increasingly unlikely you'll get paid.
Friendly service that educates rather than harasses self-pay patients so they understand their options to pay their medical bills in a timely manner. For example, Assistentcy's team is skilled at obtaining insurance information from patients who hadn't provided it at the time of receiving their medical care. This greatly improves the accuracy of insurance re-filings, which increases insurance payments and helps you get paid faster. Plus, patients feel good when their re-filing efforts mean their insurance provider then pays more than they originally did!
Regular letter and phone contact, including phone calls at different times of day, that encourages your patients to pay sooner rather than later, while avoiding the harassing, pushy customer service of other medical billing companies.

Work with your extended business office provider to determine if they're decreasing the average number of days your patients are in accounts receivable. Are they helping your patients pay their medical bills faster?

Regular, detailed reports showing metrics

You shouldn't have to hassle your revenue cycle management vendor for information on if their services are effective and just how much.

In the case of Assistentcy LLC, they provide a monthly report showing various metrics of their efficacy based on your hospital or medical organization's needs. This data will help make it easy to gauge the success of Assistentcy's work.

Qualitative results

While numbers and metrics are important to consider, it's also valuable to examine the other benefits of your extended business office vendor.

Does your hospital seem less stressed because now they no longer have the burden of spending a large chunk of their time calling patients stuck in accounts receivable?
Has your medical practice been able to improve in other areas because of receiving more payments more quickly and staff being freer to take on other projects?
Do your patients seem happier and are continuing to use your medical services because they got help with the sometimes confusing and frustrating medical billing process and considered it a positive experience? Are they referring more of their friends and family members to your medical practice?

Work with an extended business office that gets results

Your hospital or medical organization is probably busy, but you should be busy providing healthcare services to patients, not tracking down late payments. That's why it's essential you hire an extended business office vendor, such as Kansas-based Assistentcy LLC, so you can increase your payments, reduce your expenses, and keep your practice thriving at what it does best. Call us today at or contact us online.