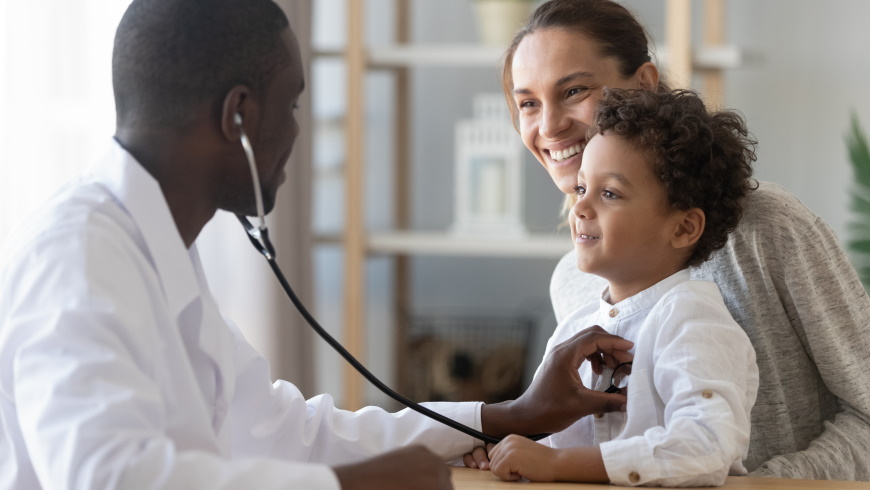 Key Trends Contributing to the Need for Hospital Extended Business Office Services
Overcoming Common Business Challenges Using An EBO
If you're currently working in the healthcare industry, then you're already familiar with the common challenges that hospitals are facing in regards to staffing, patient satisfaction, and keeping up with the regulations and technologies that change on an ongoing basis. Providing top-tier healthcare and staying in compliance is a moving target, one that can become more difficult as patient demand continues to increase in the wake of COVID-19.
In light of these challenges, we're seeing more and more healthcare providers turn to the services offered by hospital extended business offices (EBO). These agencies have proven highly effective in helping hospitals manage their workload, increase revenue, and improve patient satisfaction. The following are the top trends that we are seeing that are motivating hospitals to seek the assistance of EBO services, such as the ones provided by Assistentcy LLC.
Staffing Shortages
In the wake of COVID-19, hospitals are seeing more staffing shortages now more than ever. This is not only specific to doctors and nurses, but also to office workers that are responsible for filing patient claims and handling customer service and billing issues. Understaffing has numerous direct consequences, but the most notable of them is that it can lead to increased healthcare costs and a decrease in quality care. Sometimes doing more with less isn't possible, which is where an extended business office comes into play.
By outsourcing to an EBO, the hospital effectively gains additional staff without the overhead, which allows them to take on the increased workload. It's a highly efficient option for hospitals that have reached hiring capacity and/or need a team of professionals to deal with time-consuming tasks, such as billing and reconciliation.
Delays in Payment
The timeline between administering patient healthcare and the healthcare provider receiving payment is getting longer and longer. Primarily, this is because the system has gotten more complex. New value-based payment models continually emerge on an annual basis as do new codes and procedures for requesting payment. This is in addition to the increased claims being made since the implementation of the Affordable Care Act. Hospitals are now seeing a larger percentage of patients late with reimbursement and/or unable to come to payment terms, which can lead to the patient being referred over to collections.
This is one of the main reasons why hospitals are outsourcing the services of extended business offices. Since these companies are dedicated to increasing hospital revenue by targeting self-pay patients via early-out programs, this frees up a vast amount of internal resources. This allows you to focus on matters more specific to patient healthcare as opposed to bill collection.
Changes in Regulations
Keeping up with healthcare and insurance regulations is a full-time job, and can lead to many errors if not properly followed. For every change in healthcare regulations, there's a ripple effect that will lead to several changes and updates in billing practices. Understanding the changing landscape and making sure that the proper protocols are implemented in a timely fashion is of the utmost importance. This keeps the hospital for accidentally committing errors, which is why sometimes it makes the most sense to bring in an outside party.
By outsourcing to an EBO, the hospital is essentially hiring a specialist to keep up to date on the changing regulations in the healthcare industry. This helps the hospital remain in compliance and helps free up internal resources.
Updates in Technology and System Transitions
The only thing that changes quicker than regulations and compliance requirements is technology. Like all businesses, hospitals are working with an established budget. Since the majority of that budget is spent on employing quality healthcare professionals and equipment for exams and procedures, there is a tendency for computer systems to be neglected in terms of updates. This can also apply to filing systems, with many hospitals still using hardcopies and struggling to transition over to digital.
Extended business offices use the latest technology from both a hardware and software standpoint, which improves the overall security of patient information and the ability to take payments.
Increase Efficiency & Build Better Patient Relationships With Assistentcy
The team at Assistentcy has years of experience helping hospitals manage their workloads through strategic outsourcing. You can think of us as an extension of your healthcare practice, fully capable of speaking to patients just as you would regarding their medical and insurance billing questions. This allows hospitals to focus less on paperwork and more on healthcare, which leads to better patient relationships.
Let us handle your revenue cycle and show you how our strategic debt recovery can benefit both you and your patients. Contact Assistentcy today to get started.