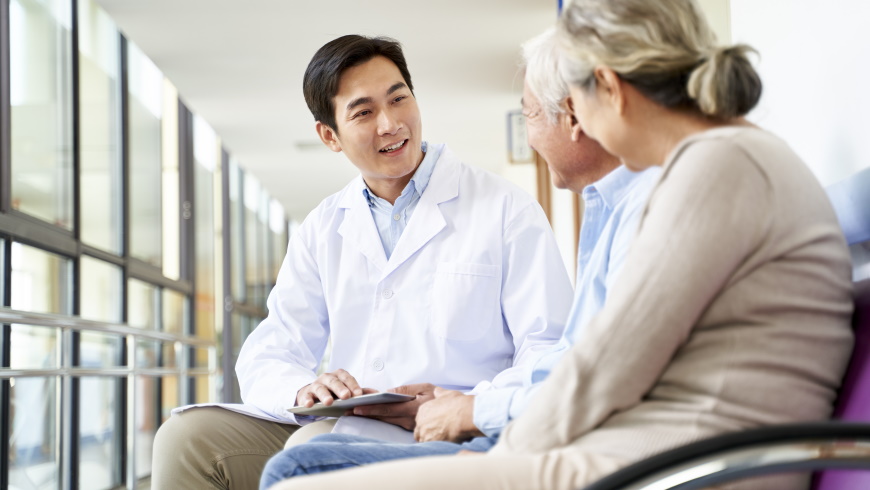 Hospital Extended Business Offices Help with Medicaid Patient Management
How an EBO Can Help You Save Time and Money
According to the most recent statistics available on Medicaid.gov, approximately 70,000,000 individuals are currently enrolled in Medicaid across the country. This makes it one of the most widely used government-mandated healthcare programs in the United States. As healthcare industry professionals know, many individuals who are of a lower income level and/or fixed income, are disabled, or are elderly depend on Medicaid to pick up the costs of their healthcare bills. However, with new legislation that's been introduced regarding the qualifiers for Medicaid by individual and by state, this is becoming more of a complex issue that's riddled with red tape and requires more documentation from the patient. From the perspective of a hospital's billing and accounts receivable department, Medicaid patient management can be a daunting and time-consuming task.
This is why so many healthcare providers who are working with Medicaid patients have turned to the services of hospital extended business offices, also known as an EBO. By outsourcing medical billing to a revenue cycle management vendor such as Assistentcy LLC, hospitals are seeing a vast increase in overall revenue and patient satisfaction. Here are the top ways in which you can expect your EBO to help out with Medicaid patients and other patients using private medical insurance.
EBOs Stay Up-to-Date on All Rules, Regulations, and Patient Documentation
A big part of an EBO's role is being an extension of the hospital or healthcare provider they're representing. This means having a comprehensive grasp on all current rules and regulations as they pertain to healthcare and insurance coverage, including Medicaid. As healthcare providers know, Medicaid has variances from state-to-state, with some states even requiring the recipient to be employed as a condition of remaining eligible for benefits. Many of those who are enrolled in Medicaid face challenges relative to their ability, health, and care-taking responsibilities that often need to be communicated to the healthcare provider with supporting documentation.
With the usage of an EBO such as Assistentcy, the hospital can outsource the responsibility of their Medicaid patient management, therefore, freeing up their internal resources to focus on healthcare-related tasks. EBOs are well-versed in the rules and regulations of Medicaid, Medicare, and private insurance coding, and can help explain those details to the beneficiary so that they understand. One of the primary strong suits of an EBO is that they are focused on customer service while remaining an advocate for the healthcare provider.
EBOs Help Hospitals Short on Staff
Part of the challenge of working with Medicaid patients is the sheer number of claims that need to be handled by the internal staff. Not only are these claims numerous, they can also be complex in nature, requiring more follow-up and supporting documentation from the patient in order to be in compliance. Some examples of that as they apply to Medicaid are the reporting of work hours, state-specific rules, and burden of proof of exceptions. If you're working with a limited hospital staff, keeping up with everything can be a challenge.
The medical extended business office can work with Medicaid patients, guiding them through the process of getting the correct documentation and making sure that it is properly processed. This saves the hospital staff countless hours that would normally be spent using internal resources, allowing them to focus on other revenue-generating tasks and patient healthcare.
EBOs Help Improve Healthcare Provider and Patient Relationships
Since the primary responsibility of an extended business office is to work with patients on billing matters, this allows the hospital to focus solely on patient care. Hospitals who work with EBOs report a couple of main benefits. The first is that the EBO allows them to focus more on the actual healthcare side of the business, which means an improved relationship between providers and patients. The other benefit is the patient has a dedicated agency that they can reach out to for all things billing-related. In the event of any type of billing dispute or discrepancy, the patient turns to the EBO rather than the healthcare provider. We have found that this helps keep the relationship between Medicaid patients and hospitals positive.
Let Assistentcy Handle Your Medicaid Patient Management
The team of professionals at Assistentcy has all the experience and resources needed to help your Medicaid patients navigate the world of medical billing. Our friendly customer service reps treat your patients with the same great care as your own internal hospital staff would. We also work with patients using Medicare and other traditional types of medical insurance. Our flexible early-out programs have proven to improve hospital revenue cycles and increase debt recovery.
Find out how by contacting Assistentcy today!