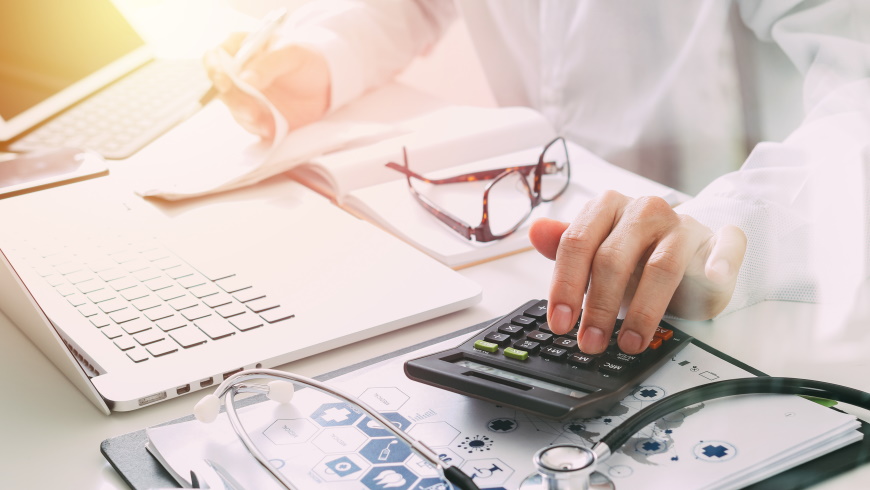 Top 5 Reasons Your Hospital Should Outsource Self-Pay
Increasing Revenue, Avoiding Collections, and Other Benefits
No hospital ever wants to have to send off a patient bill to collections. It's a bad experience for both parties, but especially the patient as they might develop a bad association with that particular healthcare provider for monetary reasons. This also hurts the hospital's bottom line for healthcare services rendered that they were unable to collect payment for.
With the help of an extended business office (EBO) like Assistentcy LLC, you can maintain a great relationship with patients while reducing the amount of collections required through strategically improving medical debt recovery on self-pay accounts.
Professional Representation
When you outsource to an extended business office like Assistentcy, you're getting a team of dedicated professionals that are working on your behalf. Our staff treats patients with the respect that they deserve while also making sure that the client's expectations regarding payment for medical services are met. Sometimes the world of medical billing and insurance can be confusing for a patient. Part of the role of an EBO is taking the extra time to walk them through their medical bills so that they fully understand what it is that they're paying for, and in some cases, making special arrangements. Most importantly, our team follows all the rules and requirements set forth by the Health Insurance Portability and Accountability Act (HIPAA) to protect your patients' information. Trust, integrity, and professionalism are our top priorities.
Increase Hospital Revenue
Outsourcing any responsibility – financial or otherwise – is a big decision. When it comes to outsourcing your patient self-pay debt recovery, you want to work with a company that has a winning formula for effectively motivating patients to pay their medical bills. As most healthcare providers know, higher deductible health insurance plans coupled with large co-payments create large self-pay balances for the patient. This can put them in a position where their balance seems so high that they'll never be able to pay it down, so they choose not to pay on it at all. At Assistentcy, our Early-Out Program targets those self-pay accounts which are in the earliest phase of delinquency (accounts that are late but not yet eligible for collections). Assistentcy's program identifies ways in which we can prompt the patient to pay (phone calls, letters, collecting third-party information) and will work with them on payment plans that their budget can handle. In a sense, we negotiate with the patient on your behalf and come to an agreement that's beneficial to both parties. Early-out settlement services avoid dramatic steps needing to be taken for debt recovery and increase hospital revenue.
A True Extension of Your Office
The role of a third-party EBO agency like Assistentcy isn't just about collecting payments from patients. It's what we specialize in, but we like to tell our clients to think of us as an extension of their current business office. That means that we're going to learn your hospital's systems, payer mix, policies, and other attributes that make you distinct so that we can best represent your company when we reach out on your behalf. We find that this not only helps our business relationship with hospitals, it helps us gain the confidence and trust of the patient as well.
Save Time & Free Up Resources
Think about all the time that your internal staff spends on the phone handling patient self-pay issues. Most hospitals easily spend several hours day on the line with patients explaining the specifics of what was billed or how insurance is being applied. These are not simple or quick conversations, and they tend to eat up a lot of the day. This is why an EBO like Assistentcy is such a valuable resource for hospitals. Since we work as an extension of your office, we're going to be the ones taking those calls and answering all of those questions your staff would usually handle. This saves you hours on the phone and frees up your internal resources to do other revenue-generating activities.
Build Better Relationships with Patients
There's nothing more important than a hospital's relationship with its patients. Doctors, nurses, and other healthcare workers dedicate their lives to helping those in need through some of the most difficult times of their lives. Even though most patients will walk away from your hospital completely satisfied with the healthcare services they've been provided, their views can change once they've received their bill, especially if they deem that bill too high or unaffordable. Your healthcare services will have become a source of financial stress in their lives and could potentially hurt the relationship you've built with them. Using an EBO like Assistentcy, we take on all the responsibilities associated with the financial portion of the relationship. This allows the patient to associate us with the billing side and the hospital with the healthcare side, therefore, separating the two and maintaining that rapport you've built with them.
Let Assistentcy Show You What We Can Do
The professional team at Assistentcy has years of experience helping patients understand their medical bills and increasing revenues for hospitals. Our customer service representatives are courteous, friendly, and knowledgeable – treating your patients with the same respect as you would.
Let us handle your revenue cycle and show you how our strategic debt recovery can benefit both you and your patients. Contact Assistentcy today to get started.