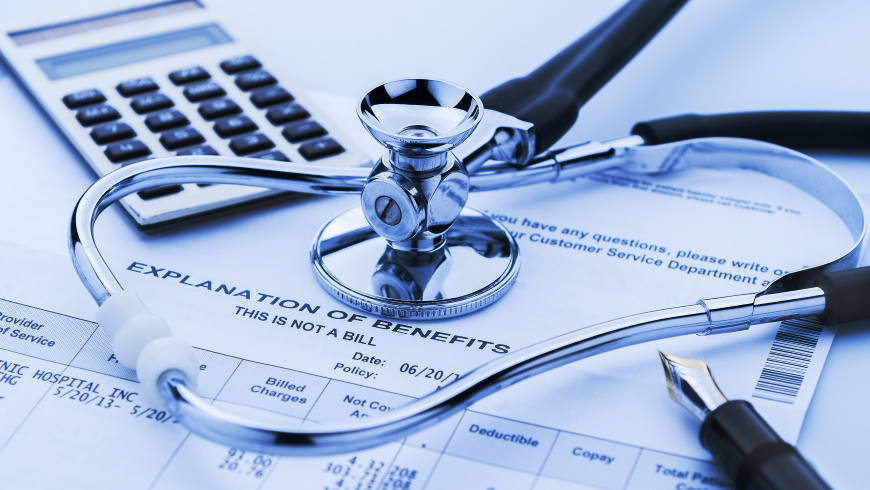 How Our Patient Philosophy Makes Assistentcy Your Top Choice for an Extended Business Office
HIPAA-Compliant Early-Out Programs Save Your Time and Money for Medical Billing
Choosing the right Extended Business Office (EBO) to partner with can be a tough decision because of just how often your outsourced billing company will interact with your patients. As a medical provider, practice manager, or a financial leader in your facility, you want to ensure that your patients don't sense a disconnect between the care you provide and the way they're treated during the patient billing process.
At Assistentcy, we pride ourselves on a gentle, patient-focused approach to settling self-pay accounts, while developing successful recovery strategies to improve your practice's cash flow and manage the revenue cycle for you. Our patient philosophy and custom early-out programs should make us your top choice when considering which EBO to work with.
The Assistentcy Patient Philosophy Sets Our Outsourced Billing Services Apart
As early-out program experts, we are driven to serve you and your patients, because we truly believe that an extended business office should do both. Here's how we do it.
We settle self-pay accounts and recover revenue efficiently.
We're insistent and never harassing when we contact patients through a variety of communications channels that you agree to. We start out with friendly letters and phone calls to discuss outstanding bills with your patients and help them understand why they're being billed.
Our strategic approach to medical bill debt recovery has great results. As an extended business office, your revenue cycle is the only thing we focus on, leaving you free to take care of other important operations responsibilities. Because you and your team are already so busy, an extended business office like Assistentcy can actually help you find and reduce billing errors and motivate patients to pay toward their balance.
The oncology department at Northwestern Medicine provides us with a wonderful case study, as featured on Healthcare Financial Management Association's website, about the effects an early-out program can have on a facility. Using a two-part strategy, the facility was able to reduce their average bad debt placement by 65 percent per month. Prior to the implementation of the program, the facility placed more than a half-million dollars with bad-debt vendors. During the four-month program, the balance sent to bad-debt vendors was reduced to just $130,678 dollars.
This was achieved through a very simple early-out program. First, for patients with outstanding balances, a billing specialist contacted them to discuss barriers to payment and offered assistance to help them pay off their bill. The billing specialist also provided education about common insurance terms: deductible, copayment, coinsurance, deposit, estimate, out-of-network, and out-of-pocket maximum.
The second part of the established early-out program involved providing financial counseling. Any patient starting a new regimen of chemotherapy in the oncology department at Northwestern Medicine received education about their insurance benefits. Patients identified as high-risk for bad debt received more direct counseling – particularly if they were out-of-network or lacked prescription drug coverage.
The billing specialist conversations and financial counseling sessions found that 50 percent of patients whose accounts had gone unpaid actually required the correction of a billing error, including refiling with insurance. That patients accounts required these corrections shows that perhaps a portion of "bad debt" could be completely avoided with a process for careful billing review – exactly what an extended business office like Assistentcy could provide your practice.
We hold your patients in high esteem.
Every interaction with your patients requires us to use kind language and a polite tone of voice. Respectful communication is the foundation upon which successful self-pay debt recovery can be achieved. Plus, we are serving as an extension of your practice, and everything we do should reflect positively on you. We know you care for your patients and never want your medical billing and self-pay account services to feel like a shake-down.
Sincerity and kindness go a long way when talking to patients about the money they owe for their medical treatment. Our highly-trained customer service representatives stay calm and listen proactively so they can help your patients navigate their balance due and encourage them to pay it in full or start a payment plan.
We're transparent and honest.
Medical billing processes and timelines can be difficult to understand, but our friendly representatives help patients understand their balance due and how they accrued it. They can also offer insight into what their insurance paid or did not pay. As we focus on helping patients understand their accounts, we prioritize conveying the importance of fulfilling their monetary obligations for the medical care they received.
Nearly 30 percent of Americans say they avoid getting medical care because they don't know what their health insurance will cover, according to a 2019 study by Policygenius, an online insurance marketplace. Healthcare Finance News also reported that only 30 percent of people in a recent health insurance survey were able to correctly define premiums, copays, and deductibles – three very important parts of health insurance.
With so much confusion about the world of health insurance, it's no wonder so many people struggle to understand their medical bills.
Our Extended Business Office Partnerships
The main thing to remember about EBOs is that they act on your behalf to recover self-pay medical bills before they reach delinquency. An EBO helps keep debt out of collection agencies' hands and improve your practice's cash flow by establishing an early-out program. Such a program targets self-pay patient accounts and increases your early recoveries.
An EBO can also save you a lot of time and money, especially Assistentcy. Assistentcy assumes numerous overhead costs you'd normally pay for self-pay debt recovery, including the costs of printing letters, postage, telephone calls, and staffing a billing office. Assistentcy is different from other EBOs because they take on all credit card fees; your hospital or practice will never have to pay for them.
You'll know that our strategic debt recovery is working because you'll regularly receive extensive reports with the metrics you need to make important business decisions and guide your practice into the future.
Contact Assistentcy Today
It's hard enough practicing medicine or managing a medical practice without having to become a subject-matter expert on the ever-changing world of medical billing. It's time to let someone else take care of your revenue cycle for you.
Put Assistentcy's early-out program strategies to work for you. Contact us to learn more.