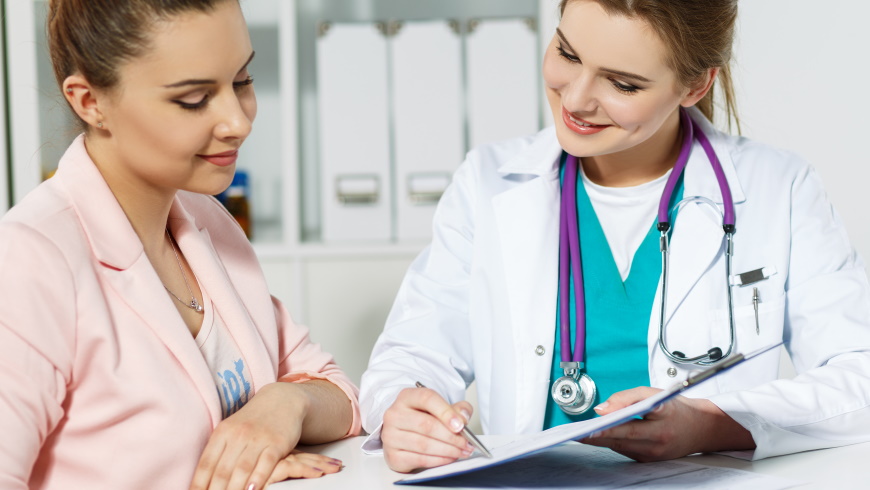 How is Early-Out Billing Different from Collections?
An Extended Business Office Handles Self-Pay Medical Billing For Your Practice
As a revenue cycle professional, you know your ultimate goal is to never have to send a patient bill to collections.
With the help of an extended business office (EBO), like Assistentcy, collections become a rarity, thanks to our strategic recovery of after-insurance medical bills. Early-out billing is not the same as collections, and every medical billing office needs an early-out strategy in place to achieve their practice's business goals.
What an EBO Does for You
An EBO helps you recover your self-pay patient accounts – the balance that your patients owe for their medical care after insurance payments. Working as an extension of your own business office, an EBO works as a consultant to improve your revenue cycle and help your patients work toward paying off their accounts and making the most of their insurance claims.
Because an EBO builds an early-out program for you and works on your behalf, your patients will associate our professional medical billing with the care, professionalism, and trustworthiness of your medical practice. You'll save time and money when working with our EBO, so you can focus on what's really important: building relationships with your patients and providing the best medical care possible.
Don't accept slow-paying patient accounts or feel forced to write off bad debt; let Assistentcy serve as your EBO partner and quickly recover your self-pay patient accounts.
Early-Out Billing Occurs Before Medical Collections
An early-out billing program recovers self-pay patient accounts early-on in delinquency, usually when they're less than 30 days old and ineligible for collections. An early-out program identifies ways to prompt patients to pay on their account balances, through communication, education, and the development of flexible payment plans that your patients feel comfortable with. The best early-out program will eliminate the need for more dramatic debt-recovery steps, like sending patient accounts to a collections agency.
Your patients are our clients, and we work for them just as hard as we work for you. After your patients receive top-notch medical care at your practice, they may have questions about why they've received additional medical bills for out-of-pocket costs, even with coverage from their medical insurance.
According to a recent McKinsey report, 53 percent of patients will willingly pay toward their medical bill accounts if they understand what they owe and why they owe it. They also are more likely to pay their medical bills if they can do so conveniently, such as online or over the phone. Today's patients want to pay their bills; they also want to be informed and able to make payments on their own terms.
At Assistentcy, highly-trained customer service representatives will not only take patient payments toward medical bills online, by phone, or by mail, but they'll also use their knowledge of insurance coverage and billing to help patients navigate their health insurance and understand their debt balances. Our team's work helps your practice collect more from your patient accounts, but also can help you get more recovered insurance payments thanks to a dramatic increase of accurate re-filings.
Early-Out Medical Billing Helps You Avoid Medical Collections Altogether
Not all extended business offices have the same success rates when it comes to forwarding debt to medical bill collections agencies. Assistentcy, however, continuously achieves higher recovery rates than other EBOs, ultimately preventing you from turning to debt collections altogether. Want more information about our success rates? Contact us.
A skilled EBO can help you avoid medical collections altogether by developing a strategic approach to settling self-pay accounts, customized to your medical practice.
Our early-out billing prevents patient accounts from reaching collections by:
Consistent, but gentle phone communications. We contact your patients by telephone to talk to them about what they owe for their medical care. Both our inbound and outbound calls are recorded, so you can be assured that we're following your practice's compliance standards.
Mailing letters to your patient, throughout the recovery process, starting before our first phone call. Each letter is slightly more insistent than the ones before, but they are always polite, respectful, and extend assistance to your patients. You'll always review these letters before they're mailed, and you are invited to customize them based on your exacting specifications.
Collecting third-party payer information. If your patient did not bring their insurance card on the day of service, our representatives can collect that information for successful re-billing.
Setting up comfortable payment plans. Not every patient is capable of paying off their medical bills the day they receive them in the mail. Our customer service team will help set up payment plans so your patients can pay their medical bills over a short period of time without creating issues with their monthly budgets.
Early-Out Billing Increases Your Cash Flow
With larger amounts due thanks to your patients' high-deductible health plans, your revenue cycle may be suffering from a lack of cash flow. High deductibles and copays leave your patients with a sometimes daunting bill to pay. Our concentrated attention on these accounts can help you recover this vital portion of your revenue cycle.
Not every EBO assumes the full cost of overhead associated with self-pay debt recovery. Assistentcy is not every EBO. As part of our relationship with your medical practice, Assistentcy takes on all the related costs of debt recovery, including printing fees, postage, telephone bills, and staffing. You and your patients will never have to pay a credit card fee, either; we have that covered, too.
By reducing the money you need in your budget to cover costs associated with early-out medical billing and by increasing your income from active patient accounts, we can strengthen your revenue cycle so you can prioritize your income toward productive and beneficial programs for your patients and the communities you serve.
Let Assistentcy Show You What We Can Do
The experienced team at Assistentcy helps your patients navigate the world of medical billing, so your hospital or clinic reaps the benefits of increased medical bill payments. Our friendly customer service reps treat your patients professionally and with great care – just as you would in your office or hospital. And finally, our flexible early-out programs fit into your practice by implementing customized strategic debt recovery for your patient bills.
Let us handle your revenue cycle. Contact Assistentcy today to get started.