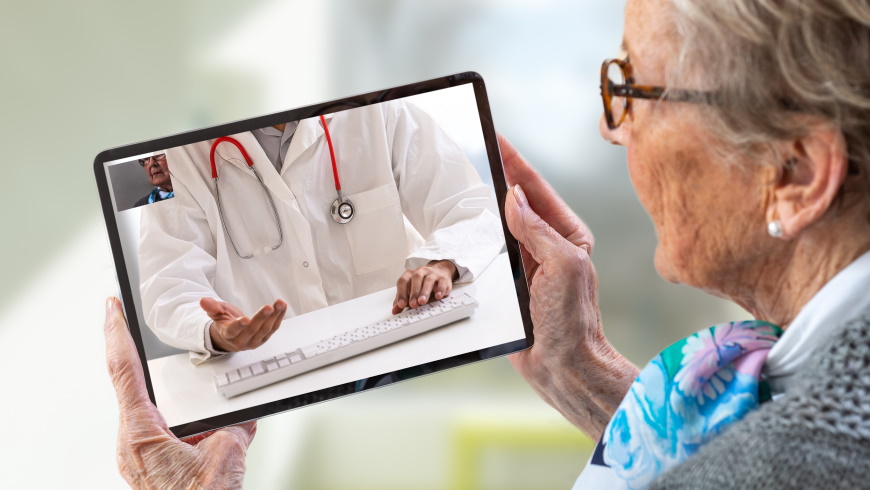 Payers Are Changing Telehealth Expansion Coverage. What Does It Mean For You?
Anticipate Further Changes to Medical Billing Practices for Virtual Visits
At the onset of the COVID-19 pandemic in the United States, commercial health insurance payers elected to waive costs for patients associated with telehealth or virtual visits and expand coverage.
For many, this month marks the cessation of these benefits for both in-network and out-of-network providers, with the intent to return to business as usual effective January 1, 2021, or sooner. Some payers have reduced their waivers to only in-network providers. However, The Centers for Medicare and Medicaid Services (CMS) are proposing changes that may expand telehealth permanently, but other payers could adopt different policies and timelines.
Assistentcy is here to help you stay abreast of the latest developments in telehealth expansion and billing. Call us at 913-401-4572 or 888-455-7498 to learn how we can help your practice with early-out medical billing services, and self-pay patient accounts.
Medical Billing Considerations for COVID-19
Insurers' policies for COVID-19 treatment and telehealth waivers vary greatly company-to-company. To code and bill correctly, your office team will need to frequently review each company's coverage policies, particularly those only waiving treatment costs when your facility uses specific codes. Expect continual changes through 2021 and possibly even beyond.
You'll need to consider:
Whether the visit or procedure was related to COVID-19.
If the provider was in-network.
Whether the visit was in-office or remote.
The date of service.
CMS Expansion of Telehealth During the Pandemic
CMS issued temporary measures to improve access to medical care through telehealth services for people with Medicare, Medicaid, and the Children's Health Insurance Program (CHIP), regardless where they live.
The changes allowed medical providers to conduct telehealth with patients, including those outside designated rural areas; practice remote care, even across state lines, via telehealth; deliver care to both new and established patients through telehealth; and bill for telehealth services as though they were provided in-person.
The list of services that can be covered through telehealth was expanded to include emergency department visits (when appropriate), initial nursing facility and discharge visits, home visits, and therapy services.
COVID-19 and Telehealth Waivers Per Payer
As of writing, many major health insurance companies are continuing to take action on their telehealth policies and coverages. The nature of modern healthcare, especially during a global pandemic, is dynamic. Verify the accuracy of this information prior to sharing with patients or using it to guide business decisions.
Aetna and CVS Health Telemedicine Cost Sharing Waivers
Aetna has extended through December 31, 2020, all member cost-sharing waivers for covered in-network telemedicine visits for outpatient behavioral and mental health counseling services for their Medicare Advantage, commercial, and student health plans. The waiver applies to Medicare Advantage Plan members using telehealth for any medical concern.
Aetna or CVS Health self-insured plans may offer the COVID-19 telehealth waiver at their own discretion. However, the coverage policy applies only to in-network providers.
Anthem Cost-Sharing for Telehealth
Anthem will continue to waive member cost shares for telehealth visits for in-network providers only, for their affiliated health plans, Medicare Advantage, and Medicaid plans. Coverage will include visits for mental health and substance abuse disorders. Out-of-network provider cost sharing ended June 14, 2020.
Blue Cross Blue Shield
Patients with Blue Cross Blue Shield should refer to their specific health plan information to determine whether their novel coronavirus or telehealth costs will continue to be waived.
On March 6, 2020, BCBS companies announced they would cover coronavirus testing. On March 19, they expanded their telehealth coverage. And on April 2, local BCBS companies announced a cost-sharing waiver for COVID-19 treatment.
Centene COVID-19 Coverage and Waivers
For Medicare Advantage members, Centene is waiving all cost-sharing for in-network primary care, behavioral health, and telehealth visits through the end of the calendar year.
Cigna Health COVID-19 Coverage
Cigna continues to offer coverage through December 31, 2020, but cost sharing waivers ended in October unless they are COVID-19-related and billed as U07.1 COVID-19 Confirmed Cases, virus identified.
Interim virtual care and eConsult guidelines also have been extended through the end of the year.
Out-of-Pocket Costs for Health Care Service Corporation
Health Care Service Corporation opted to waive out-of-pocket costs for outpatient care and for emergency care provided at an emergency facility between April 1 and October 23.
They continue to waive members' share of the costs for COVID-19 testing and testing-related visits in-office or via telehealth (in-network only) until the Health and Human Services COVID-19 public health emergency order ends. Cost-sharing is also waived for COVID-19 treatment between April 1 and December 31, 2020, for members of fully-insured groups, Individual, Medicare except for Part D, Medicare Supplement, or Medicaid.
HCSC notes that many of their self-funded groups are also waiving cost-haring for COVID-19 treatment, but their dates for these waivers may differ, so patients and providers should always check in advance whether treatment is fully covered.
Humana Patient Cost Sharing in 2020
Humana will waive patient cost sharing for primary care office and telehealth visits. They'll also waive cost sharing for outpatient, non-facility based behavioral health benefits. The waiver applies to Medicare Advantage members and extends to the end of the year.
Kaiser Permanente COVID-19 Insurance Coverage
Kaiser Permanente will continue to waive cost-sharing for members' out-of-pocket costs related to COVID-19 through December 31. The waiver applies to all of its fully-insured benefits plans in all markets.
Molina Healthcare, Inc. Decisions Related to COVID-19 and Telehealth Waivers
Molina will waive out-of-pocket costs associated with COVID-19 testing and treatment for its Medicare, Medicaid, and Marketplace members through the end of 2020.
Molina will reimburse providers for telemedicine and other forms of telehealth, including online digital exchanges through a patient portal, a telephone call, or other digital communications, including email, in lieu of in-person visits.
United Healthcare Telehealth Billing and Coverage
United Healthcare's cost-share waiver for telehealth services for in- and out-of-network providers ended October 2020 for COVID-19-related services for patients with Medicare Advantage, Individual, and fully-insured group market plans. Non-Covid-19-related service cost-sharing ended in September.
For in-network providers only, United Healthcare extended their expansion of telehealth access for all services, per the CMS interim final rule, through December 31. (Read the interim final rule at cms.gov/files/documents/covid-medicare-and-medicaid-ifc2.pdf)
Wellcare (Centene) Waiver Information
The company decided that any services that can be delivered virtually will be eligible for telehealth coverage, with zero cost-sharing to patients. Prior authorization requirements for telehealth services were lifted for dates of service from March 17 to October 25, 2020.
Partner with an Extended Business Office to Improve Your Cash Flow and Avoid Medical Collections
The extended business office (EBO) services Assistentcy offers come from a place of industry experience, friendliness, and flexibility. We're here to help you continue providing patient care through every step of the revenue cycle, by:
Helping your patients navigate their medical bills and set up early-out strategies that financially benefit your hospital or clinic.
Cheerfully greeting your patients and serving them with the dignity and respect they deserve.
Customizing your early-out program to fit your practice, and implementing strategic debt recovery for your patient billing.
Maintaining compliance with HIPAA regulations.
Improving your cash flow.
Providing customized, transparent reporting so you can make data-backed business decisions.
Helping your patients avoid medical collections altogether.
To change how you operate your practice and save time and money on patient billing, contact the early out billing experts at Assistentcy today.