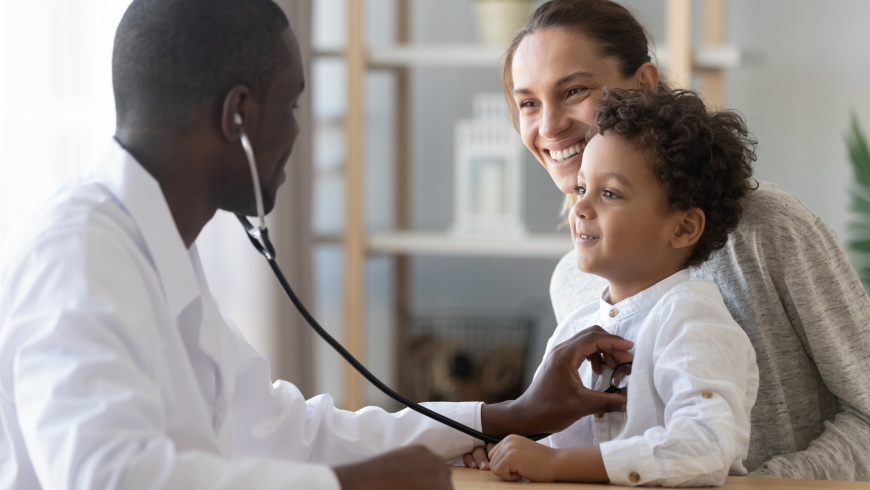 Updates to Children's Health Insurance Program (CHIP) Renewal Requirements
Your Revenue Cycle Management Vendor Keeps You Updated
The Children's Health Insurance Program (CHIP) is a joint federal and state program that provides health insurance coverage to uninsured children whose families' incomes are too high to qualify for Medicaid, but too low to afford private coverage. The upper eligibility levels range from as low as 170 percent of the Federal poverty level (FPL) up to 400 percent of the FPL, and vary by state.
In a Centers for Medicare and Medicaid Services informational bulletin distributed on December 4, 2020, the government organization reminded states about current federal requirements and expectations in existing regulations when determining eligibility for CHIP. Because Assistentcy stays up-to-date with all things health insurance and medical billing, we are summarizing the information included in the recent communication from CMS.
Renewal Expectations for States
States must comply with these renewal regulations, which ask that they conduct periodic renewals of eligibility and redetermine eligibility between renewals should the state receive information about a change in financial circumstances that may affect eligibility for CHIP.
This will help states ensure that only those truly eligible for CHIP remain enrolled and ease the administrative burden on states "by minimizing the churn of beneficiaries on and off Medicaid and CHIP coverage when their eligibility is terminated at renewal for procedural reasons, and they then reapply or return required information during the reconsideration period to establish that they continue to meet eligibility requirements."
States are asked to:
Determine renewal eligibility based on reliable information available to the state, called an ex parte renewal. This type of eligibility determination does not require information from the individual covered.
Provide the beneficiary with a renewal form pre-populated with the most recently-available information, and inform the individual of any documentation needed to determine eligibility, should the state be unable to complete an ex parte renewal.
Establish renewal procedures that give adequate time to complete the renewal process before the individual's eligibility period ends, accounting for time the beneficiaries may need to provide documentation and for the agency to process that information.
Consider whether a denied beneficiary may be eligible for another program.
Provide advance notice to beneficiaries who are determined to be ineligible for CHIP of upcoming termination and appeals rights, including for those who failed to return their renewal form or documentation to determine eligibility.
Transfer accounts to another program for which the beneficiary qualifies, unless they were determined ineligible for a procedural reason.
Instate procedures to ensure that beneficiaries make timely and accurate reports of any change in circumstances that may affect their eligibility. Beneficiaries must be able to report their changes online, by phone, by mail, or in person.
Determining Eligibility for CHIP
A medical extended business office's team can help patients determine their potential eligibility for government-provided medical insurance and provide them with information for how to apply for coverage.
Eligibility for CHIP is determined based on Modified Adjusted Gross Income (MAGI), which considers taxable income and tax filing relationships in order to provide coverage for low-income children.
To be eligible to receive CHIP, a child must be:
Under 19 years old
Uninsured by neither Medicaid nor another credible health insurance
A U.S. citizen, or meet immigration requirements
A resident of the state
Within the state's CHIP income range based on family income and other state rules
Children are not eligible if they are inmates of a public institution, patients in an institution for mental diseases, or if they are eligible for health benefits under a different state program.
Your Hospital EBO is Up-to-Date on CHIP Enrollment Strategies
Federal law mandates that states implement a variety of enrollment strategies to gain coverage for low-income children.
Express Lane Eligibility (ELE)
This is a simplified process that relies on findings for income, household size, and other factors of eligibility, such as Supplemental Nutrition Assistance Program (SNAP, sometimes called food stamps); Temporary Assistance for Needy Families (TANF); Head Start; the National School Lunch Program; and Women, Infants, and Children (WIC). ELE continues through fiscal year 2027 under the HEALTHY KIDS Act and ACCESS Act.
Continuous Eligibility
States may provide children with 12 months of CHIP coverage even if the family's financial circumstances change mid-year. This ensures children remain enrolled in health coverage and get consistent access to health care services.
Most states provide Continuous Eligibility, with some exceptions to their eligibility period and subgroup limitations of CHIP-eligible populations. The following states do not currently provide Continuous Eligibility:

Alaska
Arizona
Illinois
Michigan
Ohio
South Carolina
Virginia

Presumptive Eligibility
States may use Title XXI funds to pay the costs of CHIP coverage should they presume a child would be eligible while the screening process is pending.
The following states do not currently provide Presumptive Eligibility:

California
Indiana
Michigan
New Hampshire
New Mexico
Ohio
Tennessee
West Virginia
Wisconsin
How Your Medical Extended Billing Office Can Help CHIP-Qualifying Patients
Assistentcy is known for developing customized relationships with each of our clients. We respond quickly and effectively to the changing needs of the medical industry to protect you and your revenue cycle.
Our medical billing industry knowledge allows us to help patients navigate health insurance issues, including resubmitting claims or determining eligibility for government health insurance, like CHIP.
As you see, there are benefits for everyone when you work with Assistentcy. See the difference we can make in your medical practice today by contracting your EBO medical billing with us.