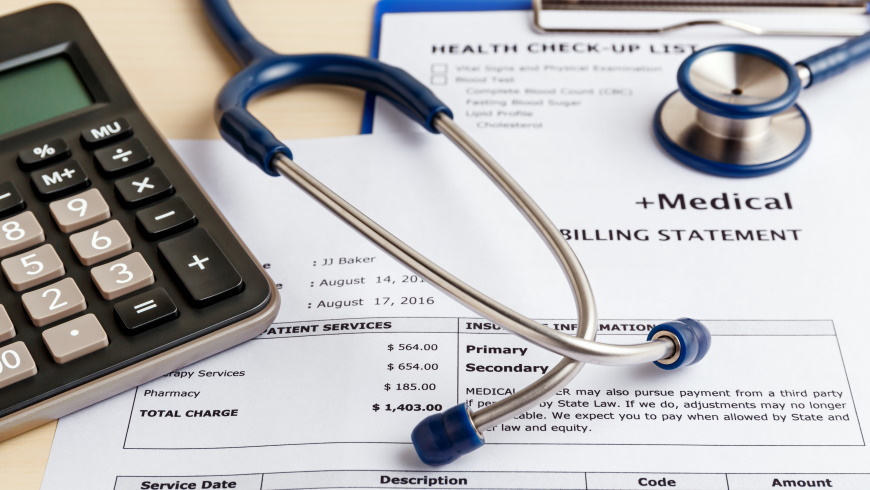 The Best Time to Work with an Early Out Vendor
Assistentcy, LLC Says It's Sooner Than You Think
Medical billing and insurance claims are complex; to a patient, they can be confusing and frustrating. When they receive medical bills with a balance owed, some patients may opt to not pay at all, despite there being options available to them to fulfill the debt more affordably.
To collect what your practice is owed for the medical services rendered, it's time to connect with an early out self pay vendor well before the bill is 90 or more days delinquent, and allow your business associates, like Assistentcy, to handle your medical billing and self pay accounts from the start.
What is Early Out Self Pay?
Early out self pay is the name given to patient accounts with a balance due on medical care, likely because of a lack of insurance or underinsurance. Thanks to the rise of high-deductible health plans, many patients fall into this category.
To be classified as early out self pay, many people mistakenly believe that bills must be delinquent, but this is not the case. Any patient account with a balance can fall into the category.
Don't Wait to Utilize Early Out Services
Many medical providers assume that self-pay patients simply need time to pay their medical bills, often waiting up to four months before referring the account to medical collections, which ultimately costs them money. Truthfully, the longer your practice waits to make contact with unpaid patient account holders, the higher the chance that you will not get paid.
Self-pay or underinsured patients may not be aware of their options with regard to insurance, such as re-filing claims or accessing Medicaid. A self-pay early-out program can help patients determine their eligibility and apply.
Similarly, an early-out program can help educate patients on why they owe money toward their medical care at all, which is often adequate in terms of prompting them to make timely payments on their accounts. An EBO with an early-out program designed for your practice can take care of these tasks, as well as help patients set up an affordable payment plan, for which you and your team do not have to bear responsibility for, freeing you to devote your time to practice operations and caring for patients.
At Assistentcy in Lenexa, Kansas, we know that releasing self-pay accounts to a vendor like us can help us establish a connection with your patients and urge them to pay what they owe early on, improving your revenue cycle and decreasing AR days.
Customized Early Out Self Pay Programs
Assistentcy creates early-out programs especially for your practice, developed based on our combined decades of experience in healthcare business offices and EBOs. Our unique perspective enables us to identify procedures and processes to enact to create a successful partnership between us, your practice, and your self-pay patients.
We can eliminate nearly all your expenses related to these accounts and increase your self-pay revenue by using strategic debt recovery techniques to settle patient debts sooner rather than later. You don't have to accept slow-paying patient accounts or escalate bad debt to a collections agency.
Our Approach to Settling Self-Pay Patient Accounts
We take a gentle, patient-centric approach to settling self-pay accounts by contacting your patients by telephone and via letters sent through the mail. We will collaborate with you to determine how many letters and phone calls you'd like us to complete as we design your customized program.
Our approach is designed to help your patients see us as a part of your medical practice, not a faceless third-party demanding they pay their bills. We provide:
A friendly voice on the phone. All our calls, both inbound and outbound, are recorded to ensure customer satisfaction. Our extensive customer service training program results in a virtually complaint-free environment.
Insurance payment recovery. Our team is adept at collecting insurance information that patients may have forgotten to provide while they visited your practice. Our work results in an increase in re-filings and recovered insurance payments.
Considerate, continuous communication. Although our letters and phone calls can become slightly more insistent over time, we always remain respectful as we offer assistance. You'll have the opportunity to approve all written communication, and we'll customize the letters based on your exacting specifications.
Seamless partnership. We give you credit for all our work with medical billing because we are serving as your business office.
Partnering with Assistentcy, LLC
Notify your self-pay patients of their options early on, and don't wait until they're weeks past paying. Work with Assistentcy so we can help you manage your revenue cycle and find payment solutions for your patients.
Contact us at 913-401-4752 or 888-455-7498 for more information.