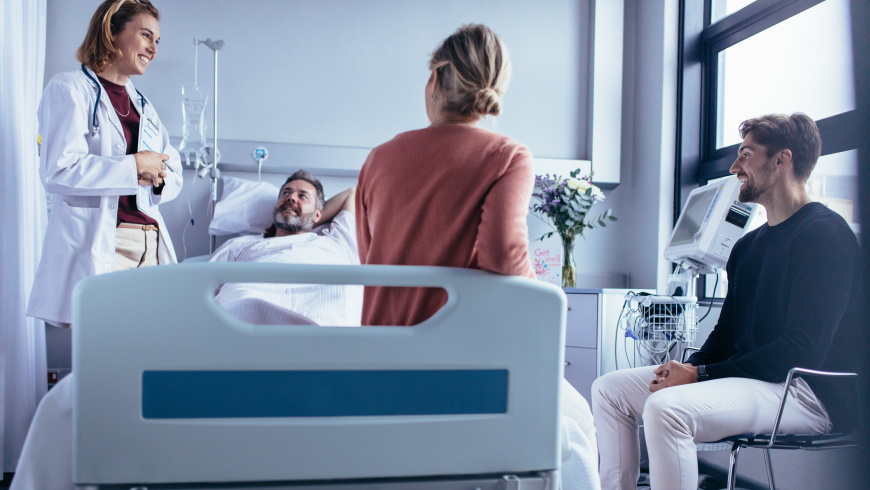 Myths About Early Out Self-Pay Programs
An Extended Business Office Resolves Revenue Cycle Concerns
Every medical enterprise is different. However, early-out programs and self-pay patient billing work essentially in the same ways. Despite this, there are so many misconceptions about best practices when it comes to developing an early-out program or handling medical billing issues.
Assistentcy, LLC, an early-out service and extended business office in Lenexa, Kansas, is here to debunk the misconceptions many medical providers have with regard to self-pay patients.
What is Early-Out Self-Pay?
Early-out self-pay programs are extended business office offerings designed to encourage patient payment of medical bills after or without insurance reimbursement, within 30 days of billing. A program such as this is designed to improve the overall revenue cycle, decrease the number of AR days, and improve the bottom line of medical practices.
Debunking the Myths
Myth: Propensity-to-Pay Scoring is the Best Way to Settle Patient Accounts
There is nothing technically wrong with using a propensity-to-pay model to encourage patients to pay their medical debts. This model essentially identifies patients who are most likely to make timely payments and focuses most self-pay collections efforts on them. Ultimately, medical enterprises lose out on patient payments from those with lower scores on the propensity-to-pay model.
Instead, working with an early out services provider can maximize total incoming revenue because extended business office partners make efforts to contact and work with all patients with outstanding medical bills in their accounts. Through professional and friendly communication, Assistentcy achieves better-than-average outcomes for all patient accounts, including those that traditionally may be ranked low on a propensity-to-pay scale.
Further, the propensity-to-pay scale does not consider that some patients visit their medical providers without necessary documents to properly bill a third-party payer. The staff members at Assistentcy are specially trained to obtain this information on behalf of your medical practice and assist in re-billing. When insurance providers don't properly process claims, Assistentcy is here to make sure those claims are resolved satisfactorily.
Myth: Patients Won't Use Bill Pay Technology
If you want to increase the likelihood that your patients pay toward their account balances, giving them plenty of options is the best route for you. Why? These options make it extremely convenient to pay bills through text-to-pay, patient portals, recurring ACH payments, and paperless billing.
If your medical billing office is old school with only one or two payment options – mail-in or a phone call – you can count on difficulty with maintaining your revenue cycle and decreasing AR days.
Myth: Decreasing AR Days is More Important Than Higher Revenue
Truthfully, it's better to strike a balance and maximize the number of patients who send payments toward their medical care than it is to predominantly focus on either AR days or cashflow.
Both metrics are highly important, but focusing solely on one rather than honing in on what's really important – maximizing patient payments – can hurt your revenue cycle, too. Your best bet is to meet in the middle. Working with an extended business office, like Assistentcy, can help you achieve this balance. Partnering with us means we'll handle your patient billing duties so you and your team can focus on providing patient care and streamlining day-to-day operations.
Myth: I'd Rather Have Bad Debt Than Write Off Bills Through a Financial Assistance Program
In healthcare, there will always be patient accounts considered "bad debt," or past due. While having this debt on your cost report can have an advantage, you can get just as much advantage from providing charity care, including tax exemptions and better community perception.
Rather than trying to "collect the uncollectible" and pursuing payments from patients who simply cannot afford to make them, expanding your financial assistance program instead paints your practice in a good light and lets your patients know you care about them. Offering charity care early in the process helps to decrease the cost of handling collections, too.
When you work with Assistentcy, our billing professionals will work to determine whether your patients qualify for your financial assistance program based on your guidelines and put them in contact with you to get more information about getting their medical bills covered.
Myth: "Tough Love" Hard Collections Give the Best Results
Within 30 seconds of a conversation, patients decide whether they will pay toward their medical billing account balance. Taking a hard collections approach, such as threatening legal action if a patient doesn't pay, can ruin a medical provider's relationship with the patient. Instead, early out self pay programs that focus on "soft collections" allow your team member to help the patient identify solutions to paying down their medical debt, such as setting up a payment plan.
Kind self-pay representatives also can help patients understand why they owe money toward their medical care, even after filing with insurance, and can provide advice on how to maximize insurance payments. Being treated with respect and dignity protects the patient's relationship with the healthcare provider and extends the exceptional care they expect to receive from your practice. Assistentcy is known for our persistent, but polite patient communications methods that decrease AR days and increase cash flow in your medical practice.
At Assistentcy, we believe the best way to build relationships based on trust with your patients is through goodwill, cooperation, and education. Because your patients see your medical billing as an extension of your practice, self-pay patient account recovery should never involve cold voices on the phone. Goodwill, cooperation, and education are keys to maintaining patient relationships.
Assistentcy Can Develop an Effective Self-Pay Program for Your Practice
Revolutionize your revenue cycle, decrease AR days, improve payment receipt rates, and maintain friendly and professional relationships with your patients by choosing to partner with Assistentcy.
Our team is made up of medical billing experts who adhere to our philosophies that guide the services we provide to our clients and their patients and support a culture of collaboration. Our driving forces set us apart from other EBOs as we build ongoing partnerships, rather than serve as just another third-party vendor.